Music and Performance
In 1998 Kimberly began her professional voice coaching at the Royal Academy of London. With the initial aspiration for developing her vocal range for ballads her tutor – Japanese/Brazilian Opera Singer, Monica Marubayashi immediately developed her Kimberly's classical soprano voice. Kimberly has performed concerts of Italian arias with an international concert pianist on a small tour in Scotland, weddings and church concerts. She has a pure and passionate voice that is reputed to stir emotions within audiences (and tears!).
Enjoying the range of her voice and her creativity, Kimberly has developed other styles, leading her to perform Jazz, Blues, Pop and Rock. She has visited Barcelona for some further voice coaching where she picked up some great ideas for producing her next cd. She currently writes her own material and BBC2 were interested in one of the tracks for a documentary by Stephen Fry.
Kimberly is currently producing an album of ambient progressive rock with her band called "Amblyopia". An eclectic mix of co-written songs have been crafted to bring this great mixture of styles onto one album.
Le Boite Des Surprises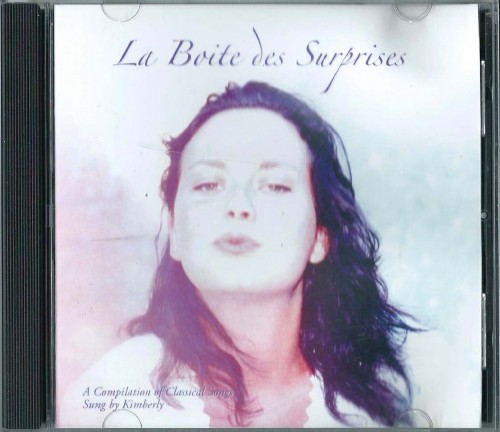 Le Boite Des Surprises is a classical chill out album, a compilation of beautiful songs sung by Kimberly. Recorded at the Duff House Country House in Aberdeenshire. Some have told stories of how the music has helped to bring joy and calm. It has been played in complimentary health clinics.
Buy Now
Mining for Diamonds
A compilation of classical and ballad songs for weddings and special occasions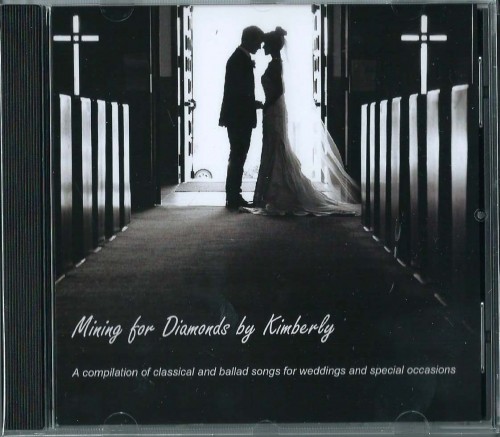 Mining for Diamonds by Kimberly is a compilation album of classical songs, Italian Ariettas and ballads and Sacred Music.
Buy Now
Listen to an extract from the songs by clicking on them
Downloadable versions are of reduced quality
Amblyopia

Click Here to visit my band page.
Other Songs



Entre Nous


Kimberly has adapted the original French Chimène Badi version of this song, to create this beautiful and unique ballad. It was specially produced for a wedding couple, who chose this as their favourite song.

The song was presented as a live performance and also on disc, as a special gift including the date and venue of the wedding on the cd. If you have a favourite song and you would like a special version produced for your wedding email Kimberly at: music@mindbodyandsong.com.




Losing Control


A song written and produced by Kimberly with blues Guitar by Tim Branston. This track sounds great played live and audiences love it! The song simply speaks for itself!



Hello World


Written and produced by Kimberly, with thanks to Willie Gilmour
---
Singing for Events and Special Occasions – Click Here
Kimberly is available for weddings, christenings, parties and all special occasions.